Home
>
Pharmacopuncture
>
Pharmacopuncture
>
Definition
Definition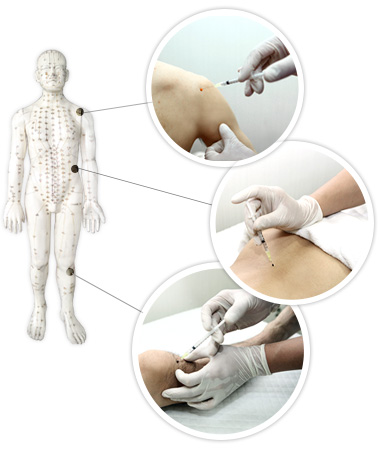 Pharmacopuncture is a new form of therapy derived from the combination of herbal medicine and acupuncture therapy. Herbal extraction is used as a stimulus measure for a meridian point. Various substances are injected into and stimulating a specific part of a human body.
Pharmacopuncturology ?
Pharmacopuncturology is a therapy as a medical practice of Oriental medicinal to maximize its efficacym. Medical fluids are produced by extracting, refining, diluting, blending or converging pure herbs. And the fluids are applied by acupuncture at acupoints such as skin, muscle, joint, intra-cavity, zang-Fu, intravenous etc.